Expert Opinion
Since 1999, Kasamba's 5-star rated psychics have helped millions of people with guidance on their careers, life paths, and relationships.
Kasamba has a strict psychic screening process that ensures they only hire the best psychic advisors.
Along with a wide selection of psychic reading categories, the site also specializes in tools such as tarot, runes, and astrology charts.
If you need an accurate psychic reading from an experienced psychic – Kasamba has someone available to assist you 24/7 – and your first 3 minutes are free.
Types of Readings on Kasamba
One of the best things about Kasamba's website is its categories and wide selection of readings. From love and relationships, to career forecasts, Kasamba has something for everyone. Here are some of the types of readings you can schedule:
Love and Relationships
If you need help navigating the personal or romantic relationships in your life, there are over 280 love and relationship psychics available to assist you on Kasamba. Your relationships are one of the most fulfilling aspects of life, so it helps to have someone you can turn to for guidance. Some of the issues that Kasamba relationship psychics deal with include:
Breaking up and divorce
Cheating and affairs
Parent/child relationships
Soulmate connections
Marriage
LGBTQ+-friendly psychics are also available to assist you.
Career Forecasts
What does the future of your career hold? Should you finally take the plunge and start your own business? Is your current job still worth your time and effort? These are the types of questions you ask one of 195 career psychics on Kasamba. 
Kasamba's career forecasts are detailed and the psychics have a direct communication style to ensure you get the answers you need.
Tarot Readings
Tarot readings are a popular category on Kasamba and users can choose from over 150 experienced psychics. If you want to get a bit more specific, there are also filters for angel card readings and cartomancy, which involves using playing cards during readings.
Some of Kasamba's tarot readers can even combine different types of cards should they feel you need guidance that tarot cards cannot provide.
Astrology Readings
So many of the answers we need can be found in the stars – this is where astrologers can help. Forget about basic horoscopes, Kasamba has over 80 psychics who specialize in in-depth astrology readings. Requesting an astrology chart that takes your birth date, time, and location into account, can provide you with specific guidance across different areas of your life.
Again, you can get a lot more specific here and choose from Chinese and Vedic astrology, which isn't found on a lot of other sites.
Dream Analysis
Our subconscious minds are far more powerful than we realize. Kasamba has over 90 top rated psychics that specialize in dream analysis. The right psychic may be able to provide you with insights on recurring or bizarre dreams and shed light on what your subconscious is trying to tell you. Some of the psychics use their natural abilities to decipher your dreams, while others incorporate tools such as tarot.
How to Use Kasamba
Kasamba's website is easy to navigate, and it only takes a few minutes to sign up. All you need to get started is an email address. After clicking the "Sign Up" button at the top of the page you simply create a username and password, and you're ready to take advantage of your 70% discount.
The website's layout makes it easy to find a psychic that specializes in the type of reading you prefer. The navigation bar at the top allows you to choose a category and a subcategory.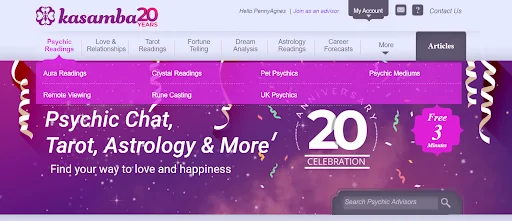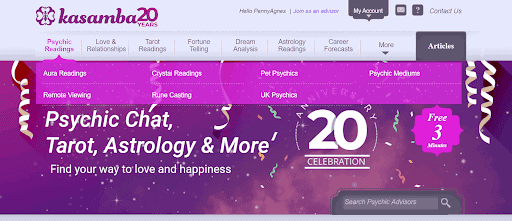 Once you find a psychic you want to connect with, you simply click Call or Chat. You'll notice not all psychics have both buttons. Psychics on Kasamba choose how they'd like to deliver readings. So, while they're all reachable via chat, not all psychics offer phone readings. If a psychic is busy with another client or is offline, you are given the option to receive a notification once they're free again.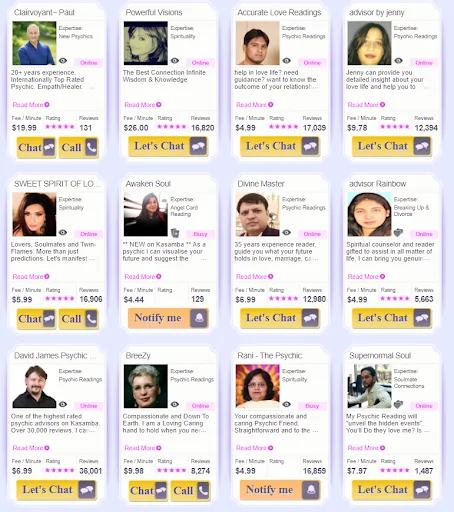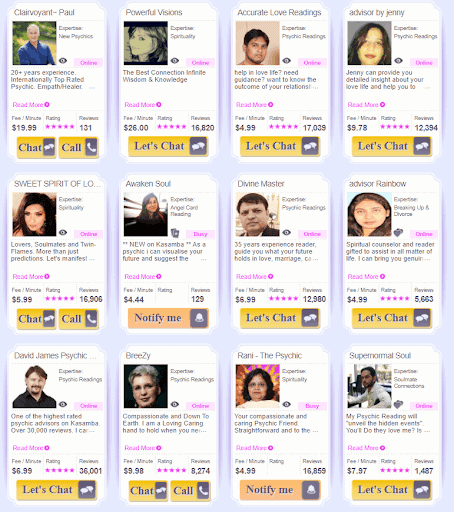 Clicking on the Let's Chat button takes you to a new screen where you have to enter your card details in order to proceed. Kasamba offers new customers 3 free minutes to chat with every new psychic they try. Unfortunately, these 3 free minutes cannot be redeemed until you've entered your billing information. Once your free minutes have passed, the site begins to charge your card.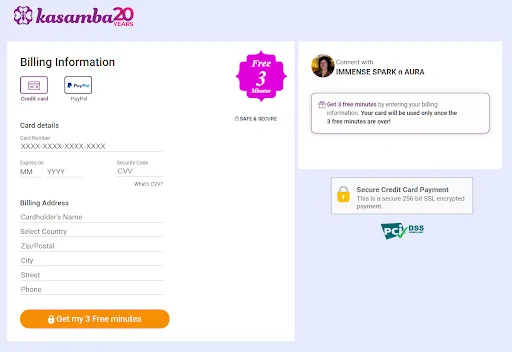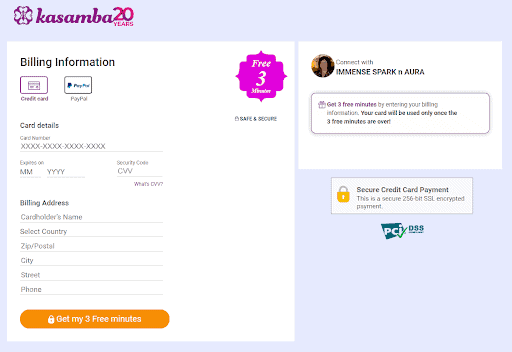 Personally, I found this a bit off-putting. If the psychic you've chosen doesn't reply quickly enough, your free minutes will pass without you learning much about the psychic. Some psychics charge over $20 per minute to chat with them. It will likely take you longer than 3 minutes to get acquainted, and these minutes can add up very quickly.
However, I did discover one way to get around this problem, giving you a chance to establish a connection with your psychic before paying them. Instead of clicking on Let's Chat, you can click on the psychic's username. Doing so takes you to their profile page where you can read about their experience and areas of expertise. You can also read reviews that other clients have left for them.
Under the Let's Chat button there is another button that says, Request a Reading. Clicking on this brings you to a screen where you can write a message to the psychic. This is a good opportunity to provide some information on the type of reading you're looking for, as well as a few details about your situation.
There is also an option to specify how much you are willing to pay this psychic for their services. This was the most interesting part for me, as it gives you the chance to pay a fee that is lower than the psychic's listed rate. Whether or not they accept your offer is up to them.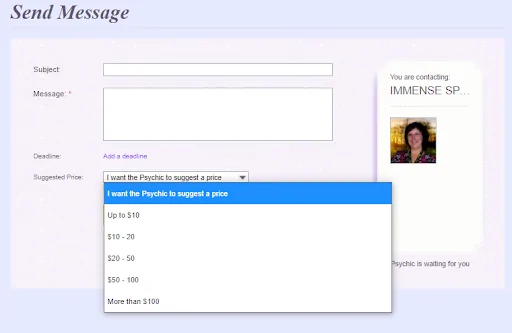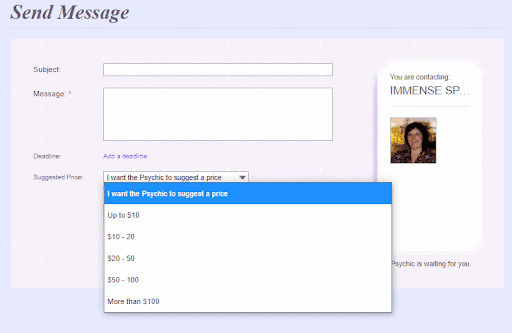 Sending this request does not cost you anything. By sending a psychic the questions you want answers to, you won't receive any insights from them. However, it gives the psychic an opportunity to state if they are able to provide the answers you're looking for. It also gives you the chance to decide whether they're a good match.
In addition to its desktop site, Kasamba also has a mobile app that is very user friendly and easy to navigate. One of the pros of the app is that it allows you to click on a psychic's rating and read many more reviews than the desktop site does. In my opinion, this feature alone makes the app worth downloading before you connect with a psychic.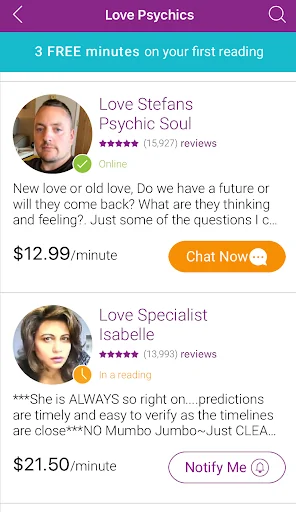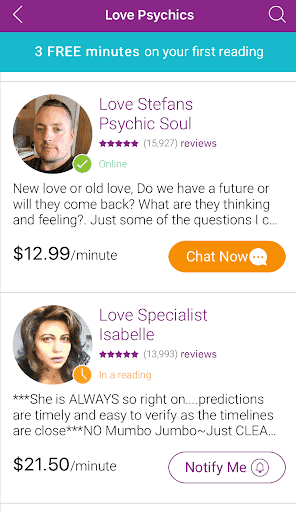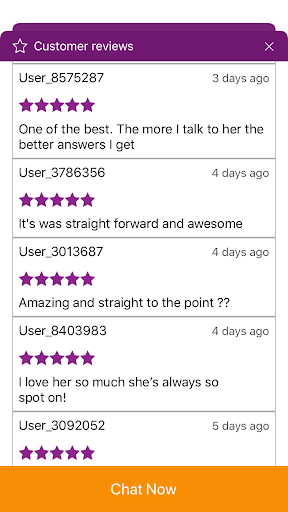 Overall, the app makes it easy and convenient to communicate with Kasamba psychics from anywhere.
Is Kasamba Trustworthy?
Kasamba has been around since 1999, and over 3 million people have used it to find answers and connect with spiritual advisers. When Kasamba hires psychics, it asks its candidates to provide resumes and qualifications, just like any other company.
The site boasts a 93% satisfaction rate, which is gathered from the thousands of reviews.
What's surprising is that it's almost impossible to find poorly rated physics or bad reviews on the site. I can only assume that this is because Kasamba quickly removes its underperforming psychics. 
The site also has a satisfaction guarantee. Kasamba offers up to a $50 refund if it's your first time chatting with a psychic and you were unhappy with their services.
My advice: send your psychic a message before entering into a chat with them. And if your psychic takes too long to reply to your messages, keep searching.
Top Kasamba Psychics
Kasamba features over 200 psychics on its site. Here are the top 5:
IMMENSE SPARK n AURA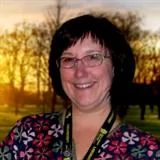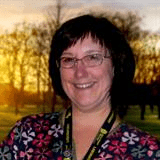 Immense Spark n Aura specializes in psychic and tarot readings, astrologs, reuniting lovers, spiritual meditation, and spell casting. Her abilities stem from her family and she's an ideal choice for anyone who wants a compassionate and gentle reader. Immense Spark n Aura currently has a 5-star rating and over 14,600 reviews.
Psychic Reader and Healer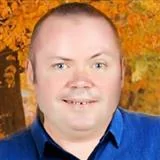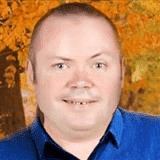 With over 21,000 reviews, Psychic Reader and Healer is a go-to choice for anyone who wants a detailed love and relationship reading. According to his bio, he is a third-generation psychic who has been reading for over 23 years – Psychic Reader and Healer has even worked with celebrities.
Master Enigma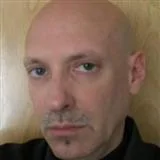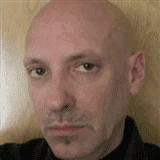 Master Enigma is renowned for his caring and truthful readings on Kasamba. With over 30 years of experience and 52,000 reviews, Master Enigma is an ideal choice for life's big questions. He has guided countless people from across the world and is a top choice on this psychic reading site.
Love Specialist Isabelle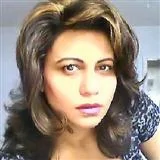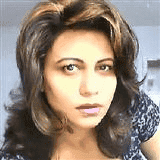 Love Specialists Isabelle is a professional psychic and counsellor who specializes in relationships, including marriage, divorce, and children. Her bio stands out from others because she openly states that she is dedicated to giving truthful answers, even if that means they are not positive or comforting to her clients. She has a 5 star rating based on nearly 14,000 reviews.
Elizabeth
Elizabeth has been certified by the Tarot Certification Board, and is also a certified Reiki Master. Her bio mentions that her readings are always truthful, even if it means she sees negative events on her client's horizon. She is a 6th generation psychic and has a 5 star rating based on over 16,500 reviews.
DISCOVER MORE TOP KASAMBA PSYCHICS 
Kasamba Pricing
Kasamba users pay for their readings by the minute. The psychics set their own rates, and the site allows their prices to range from $1.99 to $30 per minute.
Kasamba is more expensive than some of its competitors, including Oranum. However, it has far fewer psychics than Oranum, as the company maintains a level of exclusivity among its readers. For that reason it is possible that these higher prices could be justified.
New users get the first 3 minutes for free.
Unique Features (Plus New Tools)
One of Kasamba's unique features is that the platform allows you to send a message to a psychic you're interested in, specifying the price you're willing to pay for a reading.
This feature is particularly helpful if you find a psychic whose bio makes you feel like they're the one for you, but their listed rate is out of your price range.
Kasamba also has its own blog with tons of interesting articles on topics like love and relationships, spirituality, horoscopes, and more. I particularly enjoyed the love compatibility tool that helps you determine whether you and your partner's star signs can work together.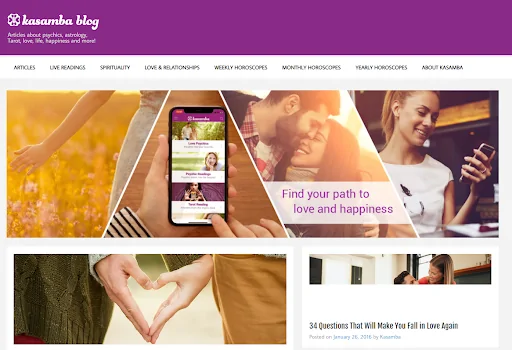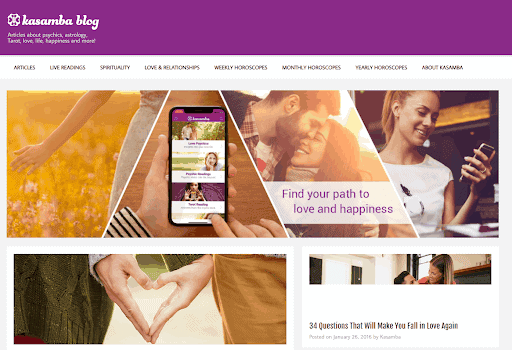 One of the latest tools available on Kasamba is Love Forecast. Simply select your sign and the site will match you with psychics who can tell you what you can expect in terms of love and relationships for the rest of the year.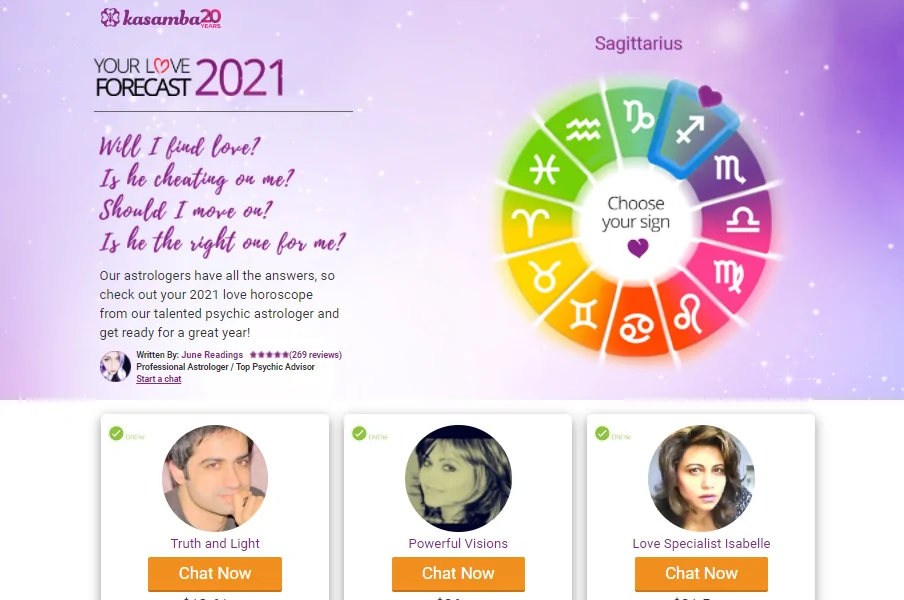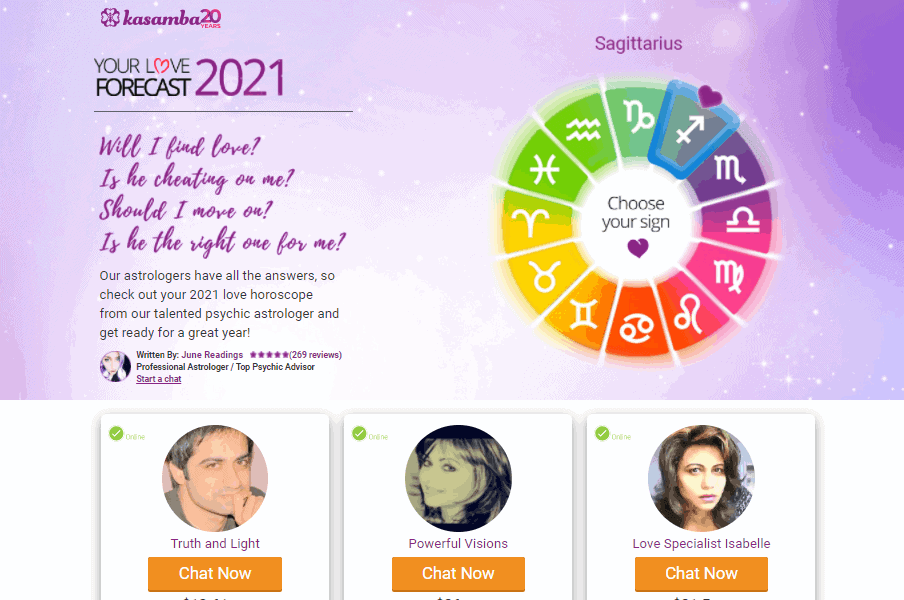 Bottom Line
Kasamba is definitely one of the more expensive online psychic reading websites out there, but the variety of readings is excellent. While the high prices made me reluctant to try out the site, I was impressed by the quality of psychics, and the efforts to maintain high standards for users.
My advice: take advantage of the tips in this article to help you get the most out of your readings on Kasamba, without having to pay high per-minute prices.
Kasamba – Frequently Asked Questions
Is Kasamba safe?
Absolutely! Kasamba has been around for well over 20 years and has helped millions of people with psychic readings, leading to their 93% satisfaction rate. What's more, the site also offers a satisfaction guarantee. If you are not happy with your reading, you can request a refund of up to $50 worth of credits.
Are Kasamba psychics accurate?
Generally, yes. Kasamba is home to hundreds of the world's top psychics, most of whom have 5-star ratings. Unfortunately, there is no information available about how Kasamba screens new psychics, so you would have to rely on the site's reputation as well as reviews from past customers. It's also important to remember that you are always in charge of your own destiny.
What kind of psychic readings are offered on Kasamba?
Kasamba has 7 primary categories to choose from and a wide selection of sub-categories. Along with general psychic readings, the site also offers love and relationship, career, astrology, tarot readings and more.
How much do psychic readings cost on Kasamba?
Psychic readings on Kasamba range from $1.99 to $30 per minute, depending on the psychic you decide on. If you want to try the site before entering into a paid reading, you can take advantage of their introductory offer of 3 free minutes.